Erection Problems, Her View | How to Talk to You Partner About ED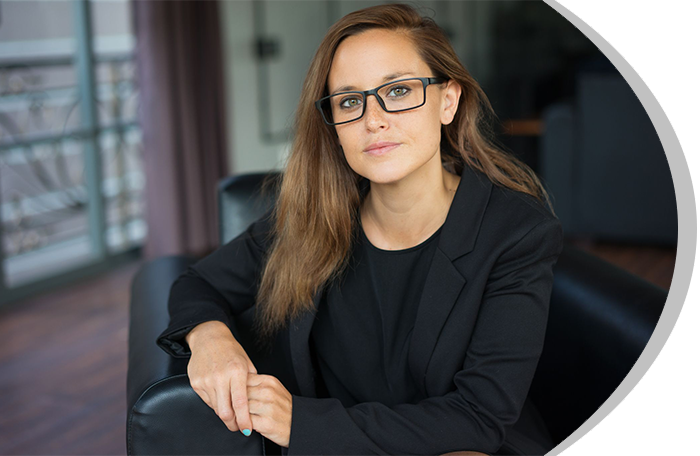 On paper, erectile dysfunction (ED) seems a uniquely male problem and from a purely physical perspective, that's true. But if we look at ED's impact on an emotional level, this increasingly common condition doesn't just affect those that actually have it. It affects partners too, with many left wondering if they're the very reason for their man's lack of performance in the first place. Have they done something wrong? Are they not attractive anymore? Everything is tough when we don't talk about it. So what is the best way to talk to your partner about ED?
How Common is ED in NZ?
Before we look into how to talk about erectile dysfunction with your partner, let's look at the facts surrounding the problem itself. ED is defined as the inability to achieve or sustain an erection long enough for sexual intercourse. Pretty straightforward and obviously there's a few subtleties within this classification but you get the idea. What's important to appreciate is how widespread ED is. It's estimated 300,000 kiwi men are affected by ED with most (but not all) over 40 years old and the chance of this happening increases with age1. For some, the problem is experienced only fleetingly. For others, it's chronic. Either way, ED affects more men than many appreciate, across a wide range of ages and in a number of ways.
Understanding Erectile Dysfunction Makes it Easier to Talk About
Raising people's 'ED IQ' is key not only to understanding the problem but successfully treating it. Unfortunately, because the topic still isn't normally discussed around the dinner table, misconceptions remain. One of which is that ED is primarily a psychological issue, the result of a man not having his 'head on straight'. While stress, anxiety and even some medications do cause ED, it's perhaps the result of an underlying medical condition such as diabetes, high cholesterol or heart disease. It's suggested this lack of understanding about ED's true causes is why so many partners blame themselves for their man's ED. The problem is that if feelings of self-blame and anxiety creep in, a partner might try to talk to their man using a line of questioning that has some anxiety or hurt to it. If he interprets this approach as an attack, he might pull back. She could then interpret this as confirmation she's done something wrong, retreats herself and before you know it you're not communicating at all. Perhaps this explains the results of a British survey of 2000 woman that found that while 82% said ED should be talked about more openly, when push came to shove less than half said they'd feel comfortable talking about ED with their partners2,*.
Talking about ED with your partner
Discussing ED with your partner can be daunting. While pulling back isn't helpful, neither is trying too hard, especially in the bedroom. It's highly likely his ED isn't the result of you not turning him on. In fact, sexy new clothes or desperately romantic dinners might only put more pressure on him. So while it's important not to ignore the problem, trying to artificially rev things up isn't the answer either. For partners, what's critical is to first appreciate their man's ED isn't their fault. This should help remove the self-blame or feelings of rejection and allow you to begin the process of discussing ED with your partner. And discuss you must – just keep it outside the bedroom and not right when the problem happens.
Let the dust settle a little, maybe it's days or weeks later, and keep things in a more matter of fact tone. Ideally, you're clued up enough about ED's true causes to frame ED to your man for what it is – just another health issue needing attention from a doctor or pharmacist.
After Discussing ED with Your Partner
If he's at the stage of actually wanting to see a doctor or prescribing pharmacist for a treatment option like Viagra®, just keep in mind men are notoriously comfortable going solo on such things. Of course, others might like extra support but don't be surprised he keeps the entire journey under wraps. At least make the offer to join him and he can decide. If you want to make the decision process easier, let him know what's likely going to happen at the clinic or pharmacy. Basically, he'll be asked a few questions to ascertain his general health, including whether he has any underlying medical conditions that may be causing his ED, and if everything checks out, he could be prescribed Viagra® on the spot. The whole process usually takes 15-20 minutes so no drama there either.

Understandably, ED is not something many partners want to confront, either within themselves or with their man. But if you value your relationship and are keen to support your partner with erectile dysfunction, you'll both be in better shape moving forward. To learn more about Viagra® and how to get it, click here.
---
TAPS NP18808
1. Quilter M. et al. J Sex Med. 2017; 7:928-936
2. S. Boodman. More Doctors Prescribe Viagra for Woman. Washington Post, Oct 1999.
* Not a medical reference. Survey from MedExpress.
BACK TO BLOGS