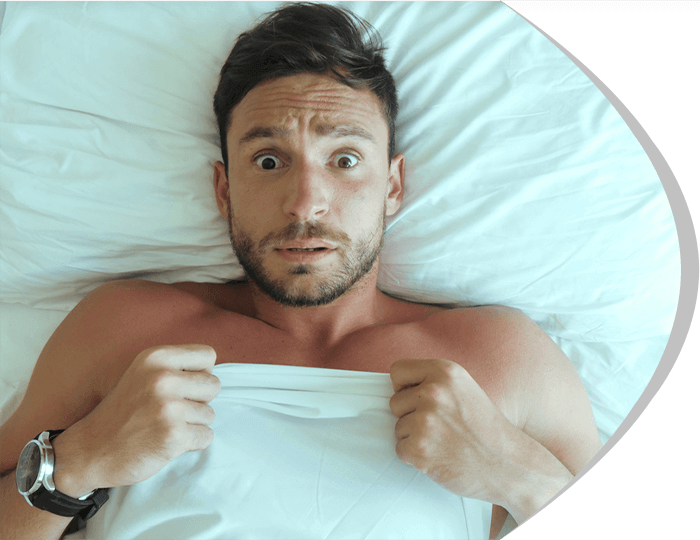 THE CONDITION - CAUSES & SYMPTOMS OF ED
If you are unable to get or keep an erection long enough for satisfying sex, you may have a medical condition called 'erectile dysfunction' or 'ED.' It can affect men of different ages. Recognising the concern and talking about it with your pharmacist or doctor are the first steps in managing the difficulties and getting yourself back on track.
Erection difficulties can be due to a combination of physiological factors and psychological causes. And it can be a vicious cycle – having an erection difficulty might reduce your desire to have sex because you're not confident your erection will last long enough for it to happen.
Talking to your pharmacist or GP to work out what may be causing erection difficulty can be the first step to helping you enjoy sex like you used to.
GET STARTED NOW

POSSIBLE FACTORS RELATED TO ED2,3,4
PHYSIOLOGICAL
High Blood Pressure
Heart Disease
High Cholesterol
Diabetes
Prostate Surgery
Spinal Injury
Recreational Drugs
Smoking
Alcohol Intake
PSYCHOLOGICAL
Stress and Anxiety
Relationship Conflicts
Depression and Bereavement
Fear of failure to get an erection