HOW TO GET VIAGRA®
Getting treated with Viagra® starts with talking to your healthcare professional. They are trained to treat erection difficulties with understanding and discretion. They are also the only ones in NZ who can prescribe or supply Viagra® to you.
If you want Viagra® and not an alternative or generic treatment, make sure you ask for Viagra® by name and that your doctor notes "No Substitution" on your prescription.
READY TO TAKE THE FIRST STEP
To find out whether your pharmacist or GP is the best person for you to see, answer six questions to help guide you in the right direction!
GET STARTED
Once you have completed your questionnaire, your pre-check guide will be emailed to you. You can either download it onto your mobile, or print it to show your doctor or pharmacist.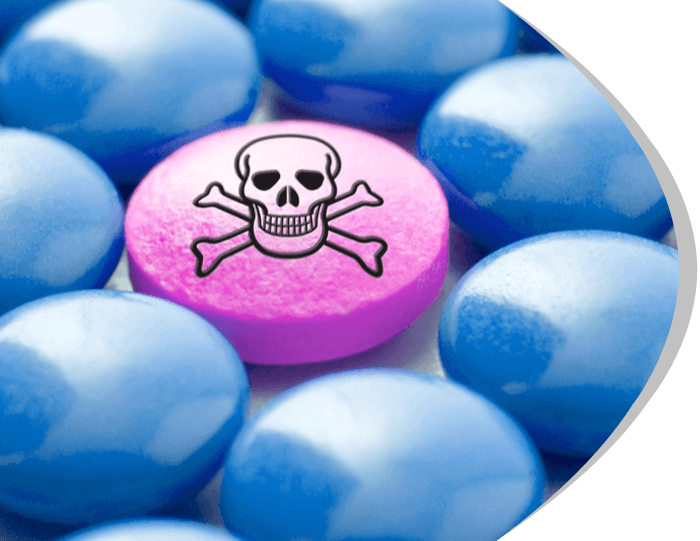 DON'T BE FOOLED BY COUNTERFEIT VIAGRA®
Viagra® is one of the most counterfeited drugs in the world. Counterfeits aren't just a cheap knockoff of a proven product; they're illegal, potentially harmful fakes. It's hard to tell where or how they were made—or even what's inside them2.
WARNING:

COUNTERFEIT MEDICATIONS CAN BE DANGEROUS
WHAT WE FOUND IN COUNTERFEIT VIAGRA® 2
Blue Printer Ink.
Amphetamines, also known as "speed".
Metronidazole; an antibiotic that could cause an allergic reaction, diarrhoea, or vomiting.
Too much active ingredient which may cause you harm.
Binding agents, such as drywall, that prevent the tablet from breaking down in your system.