Viagra®- Still Going Strong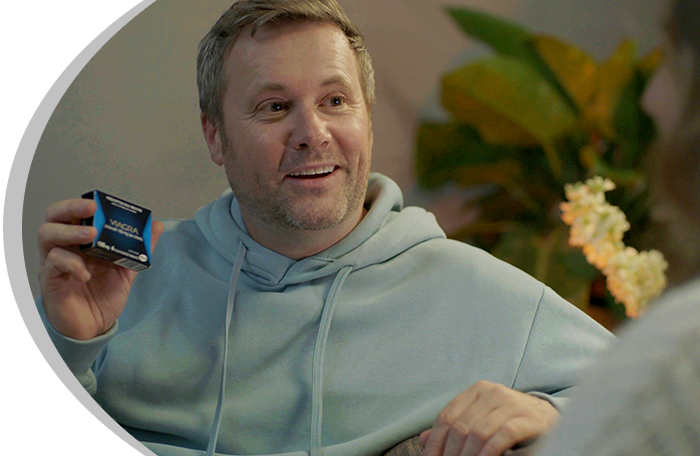 The History of Viagra®
Viagra®, the original little blue pill that's steamed up the sex lives of millions of men worldwide, is over 20 years old. But the history and origin story of Viagra® goes further back than that and are just as titillating as you might expect…
In the early 1990s, in England, that testing began on an experimental drug researchers hoped would treat high blood pressure and angina, a chest pain associated with coronary heart disease. While early trials didn't yield much in
the heart disease department, an unusual side effect did arouse a great deal of interest – volunteers began experiencing an increase in erections. It appeared the drug they were taking was dilating blood vessels as hoped. The difference was that the blood vessels being dilated weren't in the heart but the penis.
The Discovery of Viagra® and its Immediate Success
Pfizer, immediately switched their focus towards the drug being a sexual health product and gave it a name – Viagra®. Fast forward to 1998 when the US Food and Drug Administration approves Viagra® for erectile dysfunction (ED) and Viagra® has never looked back. Since then, Viagra® has now been used by over 64 million men worldwide.1,2,3
Here's what makes Viagra® so effective in treating ED:
Trusted: Viagra® is the original brand for treatment of ED, and has been prescribed for millions of men worldwide since 1998.3
Duration: It can last for approximately up to 4 hours.4
Timing: When sexually stimulated, for some men it begins working in as early as 12 minutes and for most within 30 minutes.5
Easy to take: The little blue pill is perhaps one of Viagra®'s best known characteristics. Swallowing a tablet is easy, discreet and convenient.
Side effects: All medicines have the potential to cause side effects and Viagra® is no different, a PDE-5 inhibitor like Viagra® is well tolerated.5 But if you do have side effects, please talk to your doctor or pharmacist.
Medicines like VIAGRA® are one of the most effective ways to get you going. Just keep in mind that ED is often the result of other underlying health issues, many of which are quite serious. Some you may be able to mitigate through simple lifestyle changes but it's best to talk to your doctor or prescribing pharmacist. They'll have a better idea what's causing your ED and advise on treatment option like the one and only Viagra®.
To find out how to get Viagra®, click here.
TAPS NP18322
1. NDTV.com. Viagra Turns 20: Chronicle of a Global Success.
2. S. Boodman. More Doctors Prescribe Viagra for Woman. Washington Post, Oct 1999.
3. IMS June 2016.
4. Padma-Nathan. H et al Urology 2002; 60 (Suppl 2B): 67-90.
BACK TO BLOGS